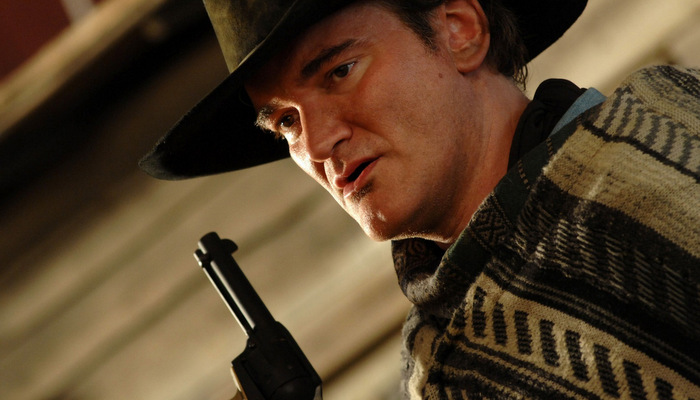 Beloved director, writer, and former slave-in-a-past-life, Quentin Tarantino revealed, in an interview with David Letterman that his new film will indeed be another western, unrelated to Django Unchained. And, in the most modest statement Tarantino has ever made, he said, "Okay, now let me make another one (a western) now that I know what I'm doing." We all know that Tarantino has always shown a huge western influence in all of his films – in particular, the Kill Bill series, which I would consider even more true to western conventions than Django Unchained.
There is a stark contrast between the more traditional vengeance of Kill Bill and the samurai/westerns that inspired it, and the revenge porn of Inglorious Basterds and Django Unchained. And, as disappointed as I am with the fact that this most likely isn't going to be the long awaited third part of Kill Bill, I hope it takes a more measured approach to western traditions than Django did. Tarantino has repeatedly stated that his favorite film is The Good, the Bad, and the Ugly.
Something truer to a Sergio Leone style vision, with Tarantino's snappy dialogue, would be fantastic. Of course, this speculation may be entirely unwarranted, as it wouldn't be unlike Tarantino to completely misdirect us. He also announced, in case you thought he couldn't get any more eccentric, that he sits in a heated pool to get his ideas. Struggling writers take note.
http://www.youtube.com/watch?v=u5ck9Ci0zN4
Follow Silver Screen Riot on Facebook
Follow Silver Screen Riot on Twitter
(Visited 542 times, 1 visits today)