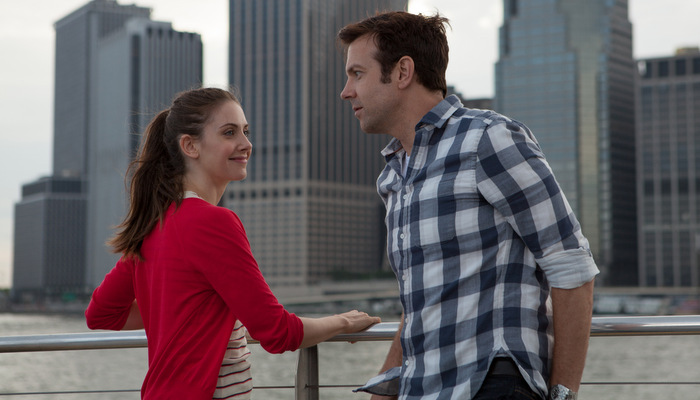 Leslye Headland arrived on the cinematic scene in a roundabout kind of way. Her debut film Bachelorette divided audiences -Reelview's James Berardinelli gave it zero stars and labeled it "the worst movie of 2012" (we gave it a soaring review) though it's gone on to achieve a quiet cult status. Originally written as a screenplay then adapted for the stage, her raunchy theatrical production was discovered, altered back into movie form and green lit with an inspired cast (Kirsten Dunst, Lizzy Caplan, Isla Fisher, Rebel Wilson.) The outcome was a lewd female Hangover bursting with genuine laughs. In 2013, Headland got back on the horse for a new project, one that she just described as "When Harry Met Sally with assholes." And so came Sleeping With Other People, a satirically formulaic though gravely side-splitting whooper.
Those fond of indie-leaning contemporary relationship fare will find Headland malting her sugary goodness in a salty brine. Fans of You're the Worst will find many parallels to FX's underrated and desperately sarcastic rom-com. Hence the whole "with assholes" sentiment. Tossing up a 21st century mentality on sexuality, Sleeping With Other People – as its name implies – is about the loose mortality of the modern man as sex predator and the childlike, pissy murkiness of the dating pool. Squaring two flawed-in-a-charming-way rubes against one another, Headland deliberates but decidedly chooses to hem just far enough from the commercially successful star-studded rom coms of box office trumpings. Her vision is much seedier and much more real for it.
Jason Sudeikis stars opposite Alison Brie as a pair of sexually incomplete post-Millennials who lost their virginity to one another 12 years back. The fateful teeth of serendipity strike as they come to head at a sex addicts anonymous meeting. Rather than lunge at each other's genitals like venereal tigers, they fall into an all-consuming friendship, pledging to stay as Platonic as "Symposium" and totally not bone each other. Complications arise.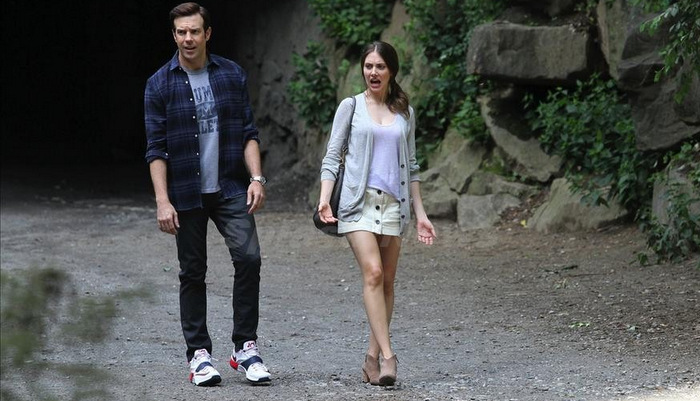 As a womanizer of the most severe degree, Jake (Sudeikis) is a conquistador of panties flagging his way through New York like a Minesweeper pro. But his sights are immovably squared on Lainey (Brie), who herself is struggling from a serious case of unwarranted love addition. Her mark: the perennially boring Matthew Sobvechik (Adam Scott.) Jealousy, that fickle mare, rears her head but Headland knows how to tame it into hilarious and heartwarming shapes.
Lines between friendship and relationship become palpably blurred – a fact that circumstantial BFF Xander (Jason Mantzoukas) is happy to point out – as Jake and Lainey fall deeper into their nonphysical courtship. For all the sex that they're not having though, the film is gooey with sexual situations and genuinely side-splitting carnal talks. Sudeikis performing a "rude DJ" lesson on a Green Tea bottle is the peak of Headland's sardonic raunch.

Natural chemistry between Brie and Sudeikis makes their jabs and mounting affection land all the more. As the third act runs, Headland proves a storytelling tease; her will-they-or-won't-they battleground threatens to come to a standstill as she holds her characters back from one another like rabid dogs on chains. It's a rare occasion that I find myself rooting for an onscreen romantic comedy couple but Headland turned me to putty in her emotionally manipulative, relationship-calloused hands.
B+
Follow Silver Screen Riot on Facebook
Follow Silver Screen Riot on Twitter
(Visited 542 times, 1 visits today)