Mike Mills' 3rd feature film takes him to the tail end of the groovy seventies where a pubescent boy is raised by a freewheeling mother and two other women whose help she enlists. Though nominated for a Golden Globe for Best Motion Picture – Comedy, 20th Century Women is a loose-lipped drama first and foremost; an exploration of youth and young manhood through the lens of budding feminism. That it hedges in a good lick of ha ha's only sweetens the experience.
Hollywood royalty Annette Bening leads with aplomb as liberal Southern California matriarch Dorothea who comes to the conclusion that her single mom status has left her only son Jamie (Lucas Jade Zumann) with a pigeon-holed view of the world. Rather than recruit the aid of live in handyman William (Billy Crudup),  Dorothea goes to hip feminist armchair revolutionary Abbie (Greta Gerwig) and Jamie's (regretfully platonic) best friend Julie (Elle Fanning) to ask for help "raising" her son. Seeing that Abbie is but ten years his senior and Julie is his age, this leads to some awkwardness around the homestead.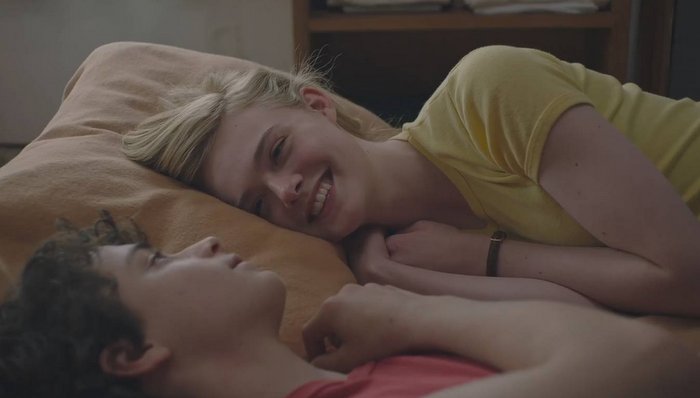 This unlikely premise is couched in 70s culture and leads to some rich fish out of water comedic scenarios while also allowing room for dramatic growth for the characters. Jamie is a thoughtful protagonist, navigating the world of sexual experience with the wisdom bestowed upon him by three generations of enlightened gals. 

Wise beyond his years in some regards, he lands in hot water when he tries to broach the topic of female empowerment with some of the more bull-headed chaps of the high school persuasion. When he subjects one male peer conquistador to his broad-minded outlook on the opposite sex, he ends bloodied and bruised.
Jamie traverses his pre-sexual revolution with wide-eyed curiosity. From abortion clinics to spooning the girl of his dreams, Jamie is an empathetic creation, seeking an understanding of the plight of those outside himself. Mills' navigation of this radical landscape lacks a lachrymose underpinning. There's moments of melodrama, mostly centered around Jamie's nontraditional upbringing or his unrealized sexual exploits with Julie, but they're resolved through earnest heart-to-hearts or cool apathy. Greta Gerwig's flippant, fuschia-haired Abbie prefers the later. A rebel of the highest order, Abbie is a cocksure drinker, a hard reader of feminist literature and a somewhat dubious moral guardian to the sponge-like youngster at her hip. She's stands out as a multi-dimensional character in a film dependent on them.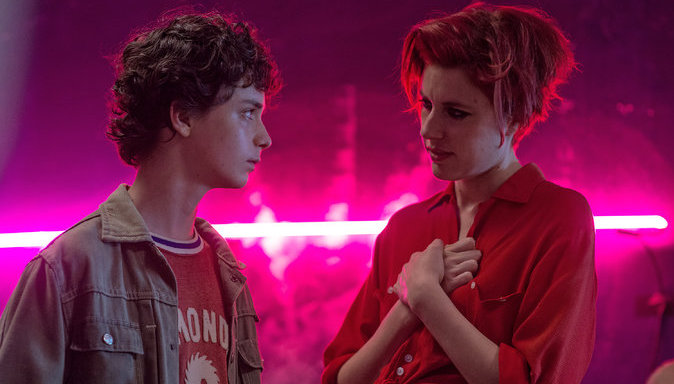 The script, also from Mills, borders on braggadocio at times. Like Abbie, it's all a touch too smug, a hint too clever, a punch too superior. Every character thinks and talks like an independent filmmaker. Even the greasy-handed mechanic stops to wax philosophic every chance he gets. The artificial flavoring of self-satisfied, intellectually-superior screenwriting is smoothed by a killer track list that puts The Talking Heads alongside Louis Armstrong, Germs against David Bowie. And what better auditory planer than Ziggy Stardust at the height of his fever.
CONCLUSION: 20th Century Women is a character-driven comedic drama that puts the "m-e-n" in feminism. Led by a great trio in Annette Being, Greta Gerwig and Elle Fanning, Mikes Mills' third feature uses compelling performances to overcome a somewhat vainglorious script.
B-
Follow Silver Screen Riot on Facebook
Follow Silver Screen Riot on Twitter
(Visited 213 times, 1 visits today)