From 1984 to 2006, Christopher Guest lampooned perplexing cultural phenomenons from dog shows to community theater. Guest was quick to caricature and mock but never did so in lieu of creating earnest characters. Rather, his work paired the easy-to-poke-fun-at ludicrousness of small town obsessions with the genuine earnestness of their salt-of-the-earth makeup. For every Meg and Hamilton Swan and their posh Weimaraner, there was a Harlan Pepper and his basset hound. Were Guest still making movies today, one might expect his signature mockumentary stylings to take on child beauty pageants or vocal protest groups. Or vampire flatmates.  
And then there was What We Do in the Shadows, a New Zealand-born farcical documentary lovingly made in the droll tradition of Christopher Guest. Under frilly wear and furs, completely oblivious to the world around them, Shadow's cast might as well be Nigel, David and Derek Smalls. Replete with potent quotables, offbeat, borderline kooky characters and rearing with purposeful bouts of comedy, co-directors Jemaine Clement (Flight of the Concords) and Taika Waititi have stepped into the Cinderella shoe of the great Guest, delivering an unwaveringly tongue-in-cheek, ticking time bomb of a cult classic that is singular and singularly hilarious.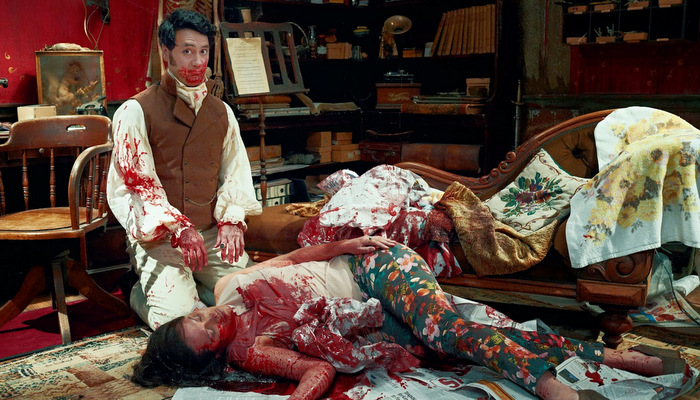 Clement also co-stars in the film as Vladislav, a gloomy 14th century vamp whose rivalry with a vampiric foe known only as "The Beast" has left him in somewhat of a 400-year slump. Where he could once command the attention of lush audiences with his spectral endowments, now he must resort to rapping at the window to turn a head. Sharing room and board with Vlad are Deacon (Jonathan Brugh), Viago (co-director Waititi) and Petyr (Ben Fransham), each of which bring their own vampiric historicity and antiquated flair to their household and the film.
Under a convincing coat of Nosferatu-styled makeup, Petyr is the eldest of the group and though mostly relegated to a coffin, offers his own dose of undead clowning, made up mostly of necking unsuspected victims, a process that results in nouveau-vamps and nouveau-housemates. Brugh's Deacon could be likened to the hipster of the group, having only been deceased for 250-odd years and still in the throes of an exaggerated immature phase. But even with all his "new age" cool, Deacon still can't manage to gain himself and his crew an invitation into the coolest clubs in town. And anyone who knows vampires knows they operate exclusively on the invite-only policy.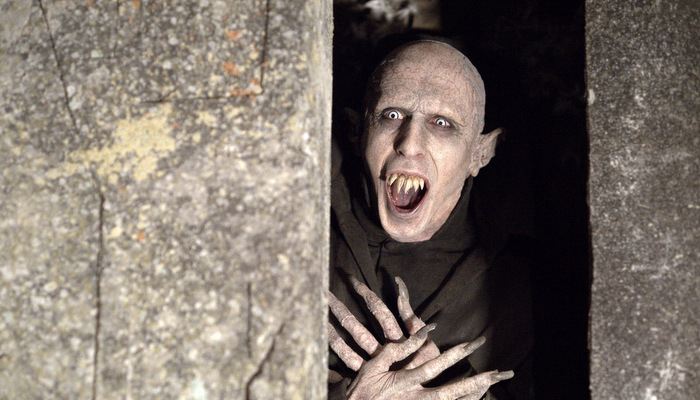 The most awkwardly hysterical of the bunch comes in the form of Waititi's Viago, a well-quaffed Renaissance man with an ironic overbite, a sense for the theatrics and the apparent instigator of this whole What We Do in the Shadows business. As the group share their housemate woes – most of which circle around unfulfilled chore wheels and hashing out the specifics of their various dinner parties – with the crew behind the camera, unsuspecting dinner diner Nick (Cori Gonzalez-Macuer) becomes the latest of Petyr's victims and adds a whole new undead dynamic to this odd quadruple of bloodsuckers as he attempts to take them into the 21st century.
The ensuing comedy peters between the deadpan and the slapstick, with comic zingers often slipping under the radar matched by physical comedy – like Nick and Deacon taking to the skies in the form of bats to butt heads. Or something as innocuous as a tousled Viago laboriously rising from his coffin in the early dark of sunset. Rhys Darby (also from Flight of the Concords) makes the most of his economic screen time, offering up some of the movie's most memorable lines – "We're werewolves, not swearwolves!" – as a mild-mannered moonlight monster. In the aftermath of Channing Tatum's wolfboy and Johnny Depp's howlin' rapewolf, Darby returns the big bad wolf to his good name. Following Darby's lead, Clement and Waititi push back on the conventional boundaries of comedy, dishing out an old delicacy in a new dressing that's truly worth howling at.
B
Follow Silver Screen Riot on Facebook
Follow Silver Screen Riot on Twitter
(Visited 439 times, 1 visits today)