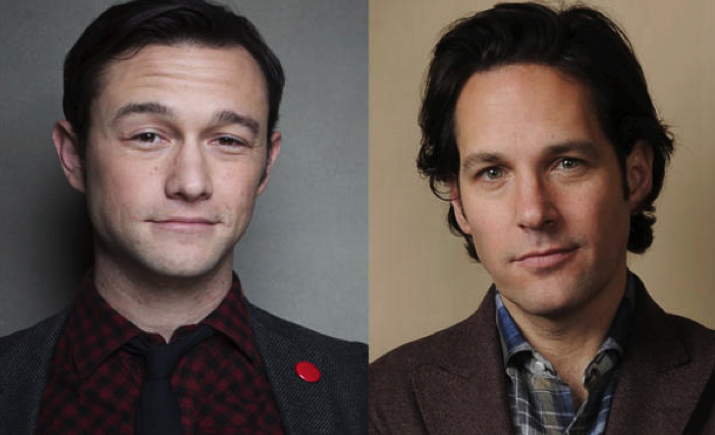 Despite many internet rumors that the contenders for the titular role in Edgar Wright's Marvel picture Ant-Man were Paul Rudd and Joseph Gordon-Levitt, JGL has decried the news as "internet rumors" and although not directly denying the possibility, interviews at NY Comic-Con and for his recent movie Don Jon have him effectively denying his involvement in any way. This goes against Variety's reporting that both actors had met with Marvel execs about the role, and although his de facto withdrawal seems to indicate that Rudd will take the role, the casting hasn't yet occurred and some sources say other actors are in consideration for the role.
One of the least popularly followed Marvel superheroes, Ant-Man follows biochemist Dr. Hank Pym as he discovers a size-altering formula and the subsequent troubles and action when testing the formula on himself goes awry. Wright, who previously directed the Shaun of the Dead trilogy of films along with Scott Pilgrim vs. the World, is working with former collaborator Joe Cornish to adapt the comics originally penned by Jack Kirby, Stan Lee, and Larry Lieber into a Marvel origin story in typical super-hero movie fashion.
Given Wright's predilection for comedy in filmmaking, it will be interesting to see if this super hero film incorporates that sensibility without loosing the comic book tradition and aesthetic that most super hero films depend on. Kevin Feige of Iron Man, X-Men, and The Avengers, will also produce, which bodes well for the film's look and feel.
Although many online pundits and comic book aficionados openly preferred Rudd from the start for the role, others put enough weight behind JGL for this dropout to be somewhat of a disappointment. The release date is set to be July 31st, 2015, so very few details are available on what to expect from the film and its casting in general. It lands among a list of dozens of superhero films and TV projects planned for the next couple years for Marvel and DC both, meaning that comic book fans will get to see most if not all their favorite comic book heroes turned into movies before Marvel and DC have to start either making more original comics or start making remakes.
Follow Silver Screen Riot on Facebook
Follow Silver Screen Riot on Twitter