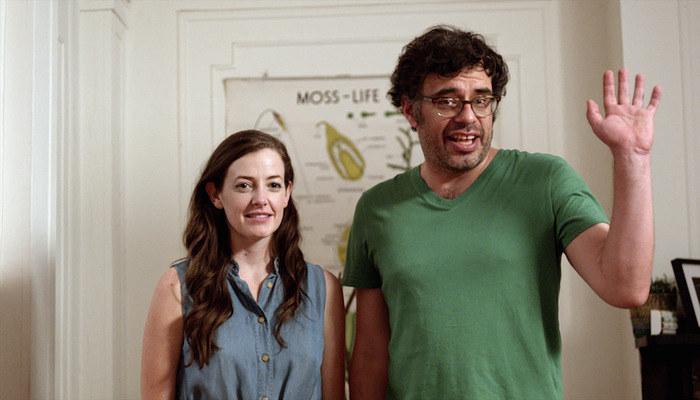 Having retired from his role as the Hiphopopotamus, Jemaine Clement frequents our living rooms and theaters all too infrequently. His 2014 cameo in Muppets Most Wanted didn't nearly suffice to fill our favorite Kiwi quotient and we've yet to take in his lauded vampire comedy What We Do in the Shadows (though we eagerly anticipated its eventual stateside arrival.) Nor can we really kid ourselves into believing that Clement's existence beyond Flight of the Concords has been far-reaching – though his role as Boris the Animal was an easy highlight of Men in Black 3 and tapped into his unrealized Hollywood potential. So it's with a heaving sigh of relief that we can announce that Clement has finally been given a role worthy of his gawky stature in the delightful, funny and tender People, Places, Things.
Going for the heart and the belly laugh with each delicately placed jab, Jim Strouse tells a humbling NYC dramedy that would feel at home amongst HBO's heady comedic lineup. People, Places, Things opens with a man and his wife unhappily in marriage, publicly wrenched apart by a birthday party affair (all the more embarrassingly at the hands of the not-so-sexy Michael Chernus) and later forced to reconcile for the sake of their twin daughters.
Clement plays Will, a graphic novel artist and a teacher at the School of Visual Arts (where Strouse himself works and teaches) going through the motions of adulthood. His long-standing indifference with the world is reflected by a series of simplistic but affecting black-and-white illustrations in a yet-unfinished comic book autobiography. Will's coy about the autobiographical nature of this illustrated tell-all but his book's character is a spitting image down to the scruffy-headed mop of the toothy New Zealander. Gentle heartbreak sets in as Strouse flips through frame after frame of the book's protagonist/Will-stand-in looking lost and alone with a speech bubble persistently asking for "more space." His parents, his friends, his wife, all have left him craving breathing room and now that he has it, the reality of solicitude slaps him heartily with the question of "Well what now?"
If there's one (or two) things that Will does not want space from, it's his daughters and as the narrative turns towards Will taking on increasing responsibility for his children and accruing more time with their fast-aging antics, we get a sense of his potential as a father. Along the way, Will is propositioned by student Kat (Jessica Williams) and get's his panties all in a bunch about this or that being inappropriate. "Gross," Kat mutters and fills him in on the fact that she's in fact (unsuccesfully) trying to hook him up with her more age-appropriate but totally-bangin'-for-her-age mother, Diane (Regina Hall.)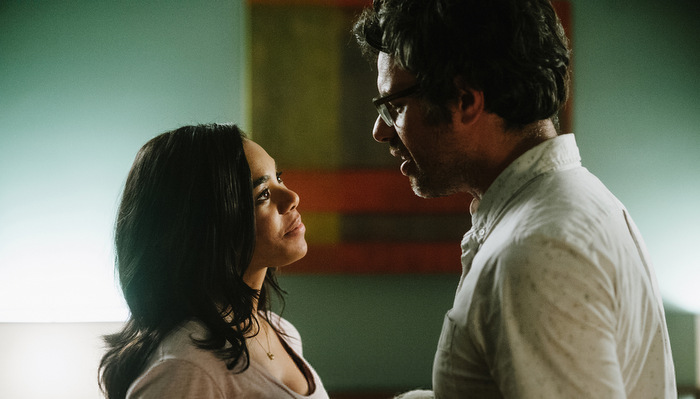 Strouse's saga of arrested maturation and the awkward footing towards becoming a reputable parental figure is presented with a soft earnest but is special for another prominent reason. Notably forward-looking in his depiction of race, Strouse skirts calling attention to the bi-racial relationship that develops by focusing on the inner-workings rather than the outer makeup of his characters. And for good reason. Hall and Clement make a great match, her sage advice clashes ever so gently against his accidental aloofness and their chemistry sparkles.
If there's anything holding People, Places, Things back it's how slight it all feels – another solid entry into the increasingly salient category of elevated rom-com. But we must credit Strouse some major points for the manor in which he moves the dial forward with a gently nonchalant but entirely progressive depiction of romantic race relations. To destigmatize is a powerful thing, especially when you don't even realize it's happening.
B

Follow Silver Screen Riot on Facebook
Follow Silver Screen Riot on Twitter